Gimme_the_rock
Franchise Player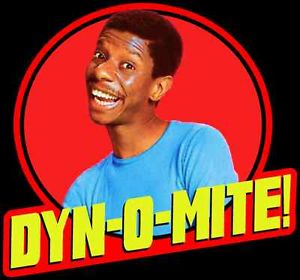 Joined: 13 Apr 2001
Posts: 11733
Location: Looking outta the window, watching the asphalt grow ...
Posted: Wed Nov 08, 2017 9:47 am

Post subject:

---

Where all my Clipper fans?????
_________________
Maginka doing work
Steve007
Star Player




Joined: 21 Jul 2006
Posts: 9876

Posted: Thu Nov 09, 2017 12:33 am

Post subject:

---

70sdude wrote:

Steve007 wrote:
Who was their best wing defender? Barnes? Mbah a Moute? Until they fixed that problem they were a huge underdog to ever beat a Lebron team.

Durant was another huge problem for them

.

Even when they got close to the conference finals I never felt they had much of a chance in those series. They might have just ended up like Memphis when Memphis did finally get that far. They were swept by the Spurs.



Is it even more accurate to say that Durant with the Warriors is a huge problem for most teams, if not everyone ? Probably.

I think Luc was the Clips most versatile and complete defender during his time there. He stands just short of 6-6 barefoot and has very good arm length, good quickness, excellent timing. He maintains remarkable defensive spacing, but all that said - Durant is going to shoot right over top of him most every time. Quicker, longer, taller, faster.

Who has a defensive genius to contain or reduce Durant ? Probably no one, but I reckon that Hollis-Jefferson or AD do as well as anyone has the past couple seasons.



Some of their other wing defenders were JJ Reddick and Jamal Crawford. People here made a huge deal out of getting Artest in 2010 to stop Carmelo and Pierce, even though those guys couldn't really be stopped. But better defenders make it more difficult and help the team play better team defense.

Blake has never been special on the defensive end either. The Clippers were always mediocre at best defensively. They got attention for their offense, but in the playoffs they were at a big disadvantage because all the elite teams were much better defensively than they were. Kind of reminds me of the 97-99 Laker teams which had that problem.