Ted
Star Player



Joined: 24 Jun 2005
Posts: 3220

Posted: Mon Dec 26, 2016 1:48 am

Post subject:

---

LakersChamps04 wrote:

Moises wrote:
I'm also not feeling the official threads. It has changed the way I consume info from LG. It was much easier to browse the first page for a quick update on what was happening. Now, not so much.

The "official" threads are pretty much a fail in my view. A while back I noticed Nick Young with street clothes on the sideline (before the recent injury) and I came here to figure out what happened. Nothing in his "official" thread and no mention in the game thread. Tried to find a topic but I guess I must have missed it (or no one had created it). Never did find out what was wrong with him that game since he came back the very next one. Same thing with Larry Nance recently.

I tend not to look around LG as often as before. It's just much more difficult to find noteworthy information nowadays from LG. It's like trying to find a needle in a haystack now. Now I just come to LG for the game threads. Hopefully that doesn't get merged into one gigantic season long game thread lol!

i agree. there is absolutely no way i am able to find a specific story in those Official threads. At least there can be better forum tools like a "search in this thread" if mods are not willing to revert. Because when you are in a 1000 page thread and want to go to page 970 (you go to the "go to page" function and enter a page and press enter) it results in "The topic or post you requested does not exist" so why even have that feature there if it doesn't function properly..

anymore i browse the off topic forum and get my lakers news elsewhere since its nearly impossible to sift through those mega OFFICIAL threads and they are updated insonsistently



The Lounge is completely unreadable. Looks like it's being overrun by a bunch of 10 year olds making "official" threads. It's also impossible to get simple information without having to search through 10 different "official player X" threads.
FloppyDiskz
Star Player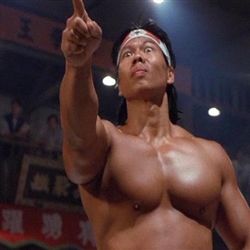 Joined: 20 Aug 2002
Posts: 1573

Posted: Sat Apr 08, 2017 2:14 am

Post subject:

---

Not a fan of the official threads. If the goal is to compartmentalize player discussion, why not sub forums for each individual player? It'd be easier to navigate and consume information.
_________________
I LOVE BASKETBALL!