Birmingham
Starting Rotation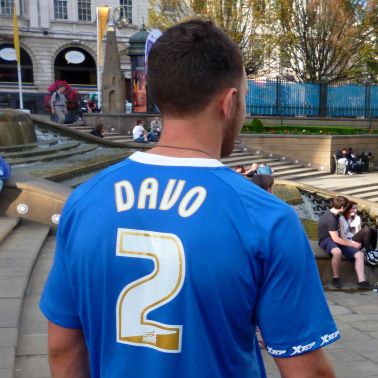 Joined: 04 Apr 2013
Posts: 188

Posted: Fri Jul 28, 2017 6:48 am

Post subject: 7/28: Happy birthday, NPZ and Larry Coon!

---

I'd just like to take this chance to wish a happy birthday to two integral members of LakersGround: the famous non-player zealot, and Larry Coon.

I'm sure the vast majority of you will agree that they are the most renowned and respected figures we've ever had here. Posters and admins come and go, but this place would not be the same without these two and their unique contributions.

It is the greatest of coincidences that they share today, July 28th, as a birthday.

You will not find anyone more knowledgeable in their respective fields (Lakers history for NPZ and salary cap calculations for Larry), and that's why they are held in such high regard.

The first ever YouTuber to provide comprehensive edited game recaps, NPZ has been a trendsetter with his now widely-imitated style and oft-stolen highlight compilations. He has inspired millions with his incredibly rare footage and unique insights into the Showtime era.

You young cats take highlights for granted these days, but 10 years ago - especially as an international fan - I was starved for high quality in-depth footage. (Note: I don't mean the mangled mixtape-style stupidity where the uploader tries to tell a David Chase-level story by mixing shots of Kobe chewing his jersey with inappropriate emotional music and Star Wars clips. I mean unadulterated basketball purity, in its original form, with its original commentary.) NPZ was the one guy that came through with the goods. He has educated and inspired a generation of Laker fans all over the planet.

Let me tell you a story about NPZ. One day, in a í95 Lakers-related thread, I casually replied to him asking how good a dunker Eddie Jones was. (Growing up in Birmingham, England I had seen very little footage of that particular team.) Within a week, NPZ put together the be-all, end-all Eddie DUNKS! compilation on YouTube. This was a decade ago. To this day, I see jumped-up highlight accounts on Instagram stealing parts of that compilation and uploading it as their own. That's NPZ's footage. No one else has it.

If you love Chick Hearn, Magic Johnson, Orlando Woolridge or Sedale Threatt, NPZ is your man. He has the rare tapes. He has the rare insights. And he has the rare generosity to share them with the world, free of charge. This is a man whose edits have been featured on Spectrum SportsNet, a man who has been hand-picked to assist in the production of ESPN's "30 for 30" show on the Lakers/Celtics rivalry.

He remains just as focused on being gracious and giving to all who cross his path as he was all those years ago when I asked him about Eddie. He somehow manages to combine that superstar editing talent with the affable, friendly nature of Ron Harper. Remember that Harp was one of the few guys respected and trusted by Kobe, Shaq, and Phil alike. Harp would joke with the refs and spend time with the John Celestands and Mike Penberthys. NPZ is exactly like that - a friend to all. Even in the face of rude, hostile posters, I've seen him remain pleasant and informative. These are remarkable traits that speak to the greatness of NPZ the man, much less NPZ the poster.

Meanwhile our other birthday boy, young Larry Coon, has been a key figure in the NBA's evolution.

This is now a trade machine league as much as a basketball league. Even casual fans have a basic understanding of the salary cap, and you can thank LC for that. He was poring over those CBA minutiae and churning out those numbers in his basement long before many of us had even heard of things like the luxury tax and the Arenas provision.

Some say he parties too much like DíAngelo Russell, but that has never affected his productivity. This ladís number-crunching is performed with the precision of a DíLo eyebrow slit, and I salute him for that. He is wise beyond his years.

Larry has always been relatively generous with his time too. You guys know by now that I'm a storyteller. Well I vividly recall once posing a question to him on here about the status of Brian Grant's contract. You might remember that we waived him using the amnesty clause and made a luxury tax saving of millions of dollars. Larry was right there with the exact figures and cap ramifications for me that day.

When a poster is helpful and unselfish in his nature like that, you just know that he is a good person. Likely as inspired to be great by NPZ as we all are, LC is the kind of human being we want and embrace around here.

And ultimately, the most important thing these two gents have in common is their reluctance to self-promote or revel in the relative fame they have RIGHTLY earned.

I'm posting this because they deserve to be celebrated. I don't know if either of the lads will read this, but if they do, I hope it makes them feel cherished.

Mods, please feel free to sticky.

Thanks.