ribeye
Franchise Player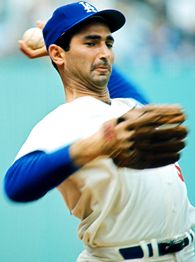 Joined: 10 Nov 2001
Posts: 12471

Posted: Sat Feb 06, 2021 2:04 pm

Post subject: Mikan/Pettit/Wilt/?

---

I suspect many, if not most, have seen these moving graphs over time, but this one sure belongs at LG. This moving graph shows the leading scorers in the NBA over time.

First to 10K, Mikan. First to 20K, Pettit. First to 30K, Wilt. First to 40K, stay tuned.

https://www.youtube.com/watch?v=EleYY90BW1E
_________________
"A metronome keeps time by using a Ringo"